[New Podcast Episode] We've Barely Begun: Imagining a More Just Future with Rob Hopkins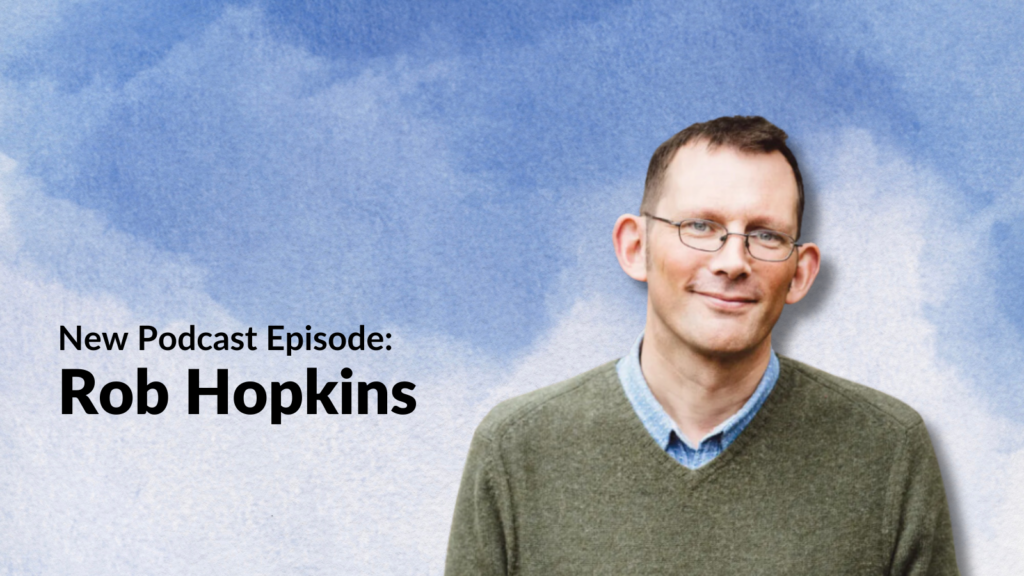 In our final episode of the season, we're thrilled to welcome organizer and environmentalist Rob Hopkins, co-founder of Transition Town Totnes and author of several books, including From What Is to What If: Unleashing the Power of Imagination to Create the Future We Want. In this broad ranging conversation, we explore the power of imagination, the importance of play, the cultivation of hope, and how our longing for a more beautiful future can bring us together and move us into action. Traversing a wide variety of topics, rooted in research and personal experience, this discussion manages to be both profoundly grounded and relentlessly inspiring all at once. Don't miss this uplifting close to our second season.
Listen and subscribe wherever you find podcasts, or listen on our website. Each month, we will release a new episode with the goal of supporting congregations as they emerge from the pandemic, inspiring leaders in discernment and experimentation, and encouraging creative collaboration.