Welcome to Vital+Thriving!
How do congregations adapt and flourish in trying times? How do we unlock our capacity to build beloved community? How do we discern God's promised and intended future? Vital+Thriving is designed to help you explore these questions with your congregation.
"Vital+Thriving Congregations" (V+T) is a ministry learning hub developed for the congregations of the Episcopal Diocese of California through a special partnership with The Center for Church Innovation. We've created a space where your congregation can join with others for support, to learn missional practices, and enter a process of collective discernment as we emerge from the pandemic. We're committed to walking with you as you seek to discover your next steps. This will be a space for support, mutual learning as well as a pathway for seed funding as you discern your congregation's unique missional challenge.
Check this site or follow us on social media to learn about new podcasts, webinars and training opportunities as they become available.
Partnership for the Missional Church is the core process we're inviting a cohort of congregations to participate in beginning each Fall. To learn more about the PMC process and how your congregation can get involved, click here.
Using the tools and skills of human centered design, we'll engage your congregation in a multi-stage design thinking process of listening, reflecting, and discerning of your distinctive story: Who are we? Where are we now? The Diocese will be providing seed funding for experiments to help your congregation discover new things by trying new things. You'll learn how to deepen your existing connections to your neighborhood, forge new relationships with neighbors, and collaborate with individuals and groups already working for the common good in your community. We hope to develop congregations that are truer to the vision of Jesus, and along the way, to identify opportunities for new expressions of church.
We look forward to supporting you and your congregation in this next season of ministry!
Meet the Vital+Thriving Resource Team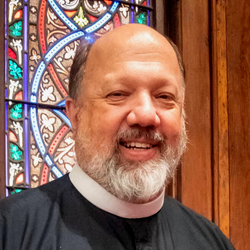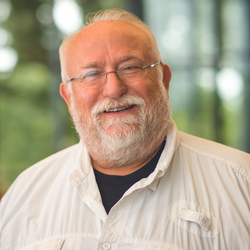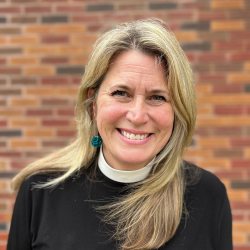 Scot Sherman is an Episcopal Priest, the Founder and Executive Director of The Center for Church Innovation, an ecumenical ministry formed to strengthen and revitalize existing churches, and reimagine and support new expressions of church based in San Francisco, and a member of the consortial faculty at the Graduate Theological Union in Berkeley.
Patrick Keifert is Director of Research and Consulting at The Center for Church Innovation. He founded the Church Innovations Institute and has worked with hundreds of congregations and dozens of denominations on four continents. He is also professor emeritus of systematic theology at Luther Seminary.
Beth Horsch is an ELCA pastor at Mount Olivet Lutheran Church of Plymouth, near Minneapolis. She previously worked in mortgage banking before attending seminary. Beth received a B.S. in Business Administration from the University of Montana, and an M.Div. from Luther Seminary. Beth participated in Partnership for Missional Church in 2013, and that experience continues to shape her leadership and spiritual practices. She also loves a fresh pun.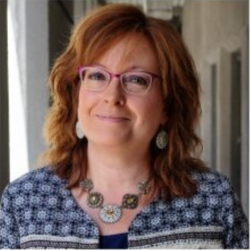 Amy Cook serves as the Episcopal Diocese of California's Canon for Formation. She advises formation ministries for adults, including organizing and planning diocesan-wide learning events and retreats as well as referring clergy, staff, vestries, and leaders to resources they can use. Learn more >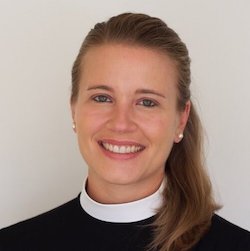 Claire Dietrich Ranna co-hosts the Vital+Thriving Congregations podcast and serves as the Rector of Christ Church Los Altos. She also serves as Chaplain to Ventana School, is a member of the Los Altos Rotary Club, and serves on the board of Community Services Agency of Mountain View and Los Altos. Rev. Claire's husband, Haamid Shahzad, was born and raised in Pakistan and identifies as Muslim. They have two young children. Learn More >
The Diocese of California
The Episcopal Diocese of California serves a diverse community of faith encompassing the greater San Francisco Bay Area. Approximately 24,000 people form 75 congregations and the diocese is organized into six deaneries (a geographical group of parishes). Learn more >
The Center for Church Innovation
The Center for Church Innovation is an ecumenical ministry formed to strengthen and revitalize existing churches and reimagine and support New Expressions of Church. Learn more.