[New Podcast Episode] God is Not Elsewhere: A Conversation with the Revs. Phil Brochard and Alissa Newton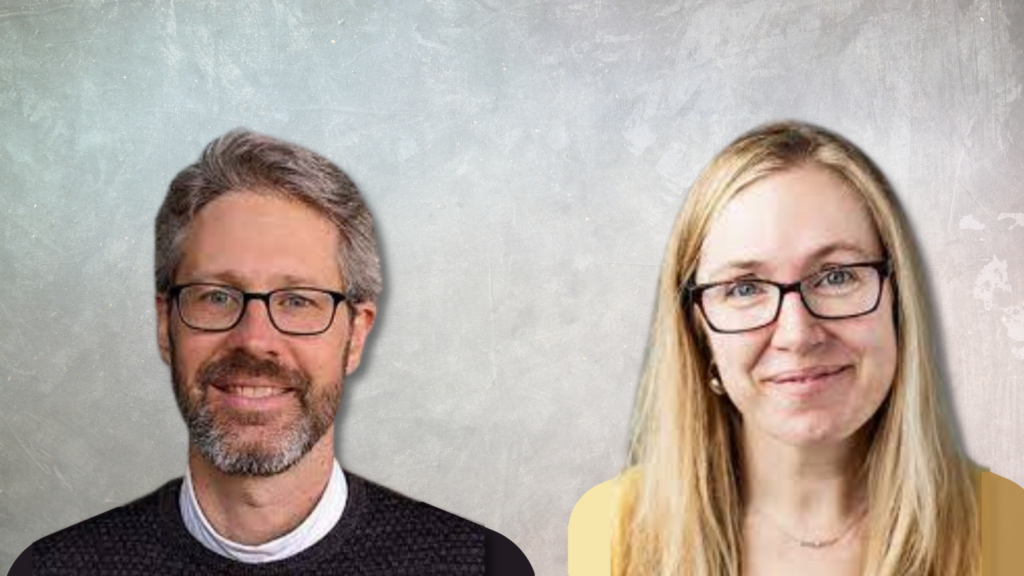 In our seventh episode, we welcome two guests for the first time, co-authors of the newly released Vital Christian Community: Twelve Characteristics of Healthy Congregations. Sharing out of their experiences as parish leaders and trainers in The College for Congregational Development, the Revs. Phil and Alissa offer wisdom and insight from their many years working closely with congregations discerning their purpose and listening for God's call. This episode explores several questions essential to congregational development – We love our Churches, but why do we love our Churches? If health isn't about "nickles and noses," how do we know when a congregation is vital and thriving? How are we in relationship with our wider communities? What opportunities and invitations have become apparent as a result of the disruption of the pandemic? At every turn, Revs. Phil and Alissa draw our attention back to the God who is not out there but active, moving, right here, right now.
Listen and subscribe wherever you find podcasts, or listen on our website. Each month, we will release a new episode with the goal of supporting congregations as they emerge from the pandemic, inspiring leaders in discernment and experimentation, and encouraging creative collaboration.