Meet Senior Fellow Paul Weston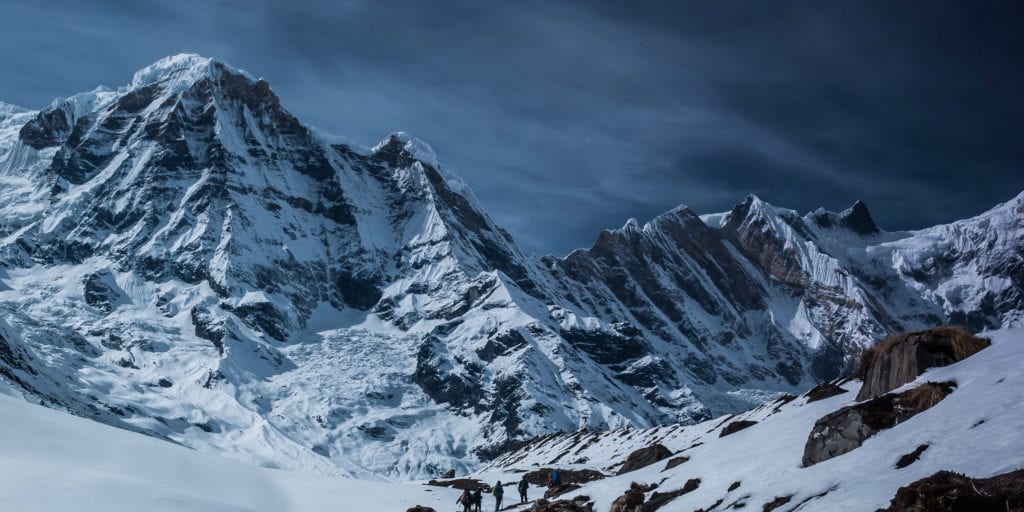 Senior Fellows bring a diversity of cultural, geographic and theological experiences to Newbigin House. These Fellows offer not only their knowledge, but also their passion for seeing the gospel shared in life-giving ways throughout urban contexts. We are excited to partner with these individuals and will be introducing them to you over the next few newsletters. Some will be familiar and others new, but all of them add vibrancy to the Newbigin House community.
You wouldn't necessarily expect snow rock and ice climbing and church missiology to go hand-in-hand. Academics, after all, need plenty of time to do research and grading, to give talks and dive into the history of their particular field. But meeting the Rev. Dr. Paul Weston, you'd be in for a surprise.

Weston, who is Director of the Newbigin Centre for the Gospel and Western Culture at Cambridge, came to connect with the Newbigin House of Studies as the Chair of the Gospel In our Culture Network, a group of Christian leaders "from a wide array of churches" who work together to understand how Western culture interacts with the gospel. In liaising with his American counterparts, Weston met Scot Sherman, and a transatlantic partnership began. That was four years ago in Chicago, and in 2014 the very first Newbigin Summer Institute was held at Cambridge. This year will be the third conference, a result of the collaboration between people on both sides of the pond who are passionate about the theology of Lesslie Newbigin.
The Summer Institute is one aspect of the Newbigin Centre's work. Weston also teaches gospel and culture courses to theological students in Cambridge, and does research and writing on contemporary post-Enlightenment Western culture and the gospel. "Lesslie Newbigin has become, for me, a kind of imaginary conversation partner," Weston said. "Originally I was doing some New Testament research in the 1980s when I came across his work. He was the first writer I encountered who tried to engage with the post-Christian culture from the point of view of the gospel."
Newbigin recognized that the church had become part of the problem as it increasingly isolated itself from the surrounding culture. "His whole theology is not built around doctrines but around the idea that we live in a personal universe," Weston said. "The Kingdom of God is not abstract, but has a sort of call-and-response that is deeply enriching and relevant to life in all its dimensions." And if God is personal, Weston reasons, then we live in a personal universe in which God has revealed himself personally. We can both know and be known.
Newbigin also changed the way the church would come to think about the idea of mission. Church is called to be an "integrated, holistic sign and foretaste of the Kingdom," Weston said. "We sometimes differentiate between the 'work of the gospel' and other forms of cultural engagement, but Newbigin would say these aren't two halves–proclaiming the gospel might mean first fighting inequality or injustice." Whereas Western Christianity has often been guilty of separating out action from belief, in Newbigin's work, belief and action cohere.
This is, in part, what Weston finds himself drawn to in Alpine climbing. Newbigin was himself a "rock scrambler," Weston said, and there is something deeply holistic and spiritual to Weston about the mixed snow rock and ice climbing that he does. Action and trust are brought together. Alpine climbing requires a level of trust in one's partner, and a sense that in the moment nothing else matters but the next move. "We can become very one-dimensional in our spirituality, and we need to pay attention to how God has made us as whole human beings."
As a Newbigin House of Studies Senior Fellow, Weston will continue to co-sponsor the Lesslie Newbigin Summer Institute, guest lecture in several new graduate courses offered through Western Theological Seminary and will be in San Francisco for the January 2017 intensive.