Simply Good News: A Conversation with N.T. Wright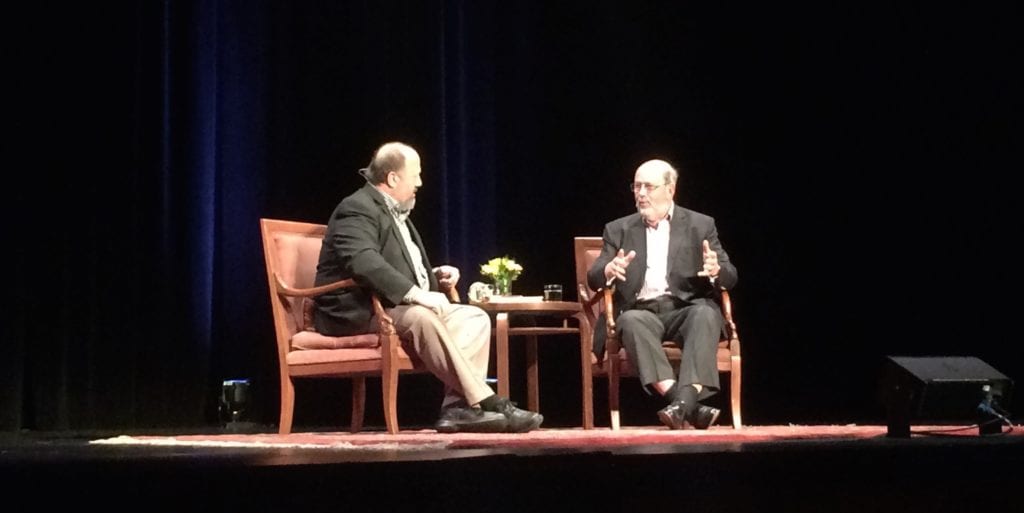 On Saturday, May 30, noted Biblical Scholar, N.T. Wright spoke about his new book Simply Good News: Why the Gospel is News and what makes it Good. In public conversation with Dr. Scot Sherman, Professor Wright offered a clear and thoughtful analysis of what the "good news" really is, and how it applies to our lives today, revealing its power to transform us.
Missed the event? Listen to the audio.
[soundcloud url="https://api.soundcloud.com/tracks/224039260″ params="color=ff5500&inverse=false&auto_play=false&show_user=true" width="100%" height="20″ iframe="true" /]

ABOUT N.T. WRIGHT
N.T. Wright is professor of New Testament and Early Christianity at University of St. Andrews Scotland and one of the world's leading Bible scholars. He is a regular broadcaster on radio and television. He has taught New Testament studies at Cambridge, McGill, and Oxford universities, and has served as a Bishop in the Church of England. He is the author of over sixty books, including the newly released Paul and the Faithfulness of God: Christian Origins and the Question of God (Fortress Press, 2013) and The Case for the Psalms: Why They Are Essential (HarperOne, 2013).
ABOUT SCOT SHERMAN
Scot Sherman is the executive director of Newbigin House of Studies, a center for leadership development and graduate theological education in San Francisco.